Comments spoken at Bryan's memorial by Angel Diaz, friends since both were 3 years old:
Back when we were kids, Bryan and I fancied ourselves as home protectors. You see, we'd watched the movie "Home Alone" a lot, so we figured we knew a thing or two about burglars. So, every day after school, we would get to Bryan's house and look out the window to spot the bad guys. The Roto-Rooter van, that was an easy one. But the guy that walked his dog at the same time every single day? Too much of a coincidence.

Look, I know this story is a little silly. After all, what I'm really talking about is two kids staring out a window for hours at a time. But that was the thing about Bryan. Whether we were running around Mar Vista Park, swimming at Point Dume, or just staring out a window and making an adventure out of suburban banality....it was all an adventure.

That I was a part of that adventure was remarkable. But Bryan never cared that I was just the nanny's son or that my family is poor. He always welcomed me as a comrade. So much of what I learned about being an American I learned from Bryan. He taught me how to throw a baseball, he taught me how to roller skate. He helped me with my times tables, and he introduced me to the wonder that was the Star Wars trilogy. He never made me feel like I was worth less because I didn't already know. Indeed, it wasn't until I met Bryan that I first felt like I could belong.

Bryan, you touched my life and my family's life in more ways than you'll ever know. I wish I could have told you just how much it meant to us to have you and your family in our lives. I would not be the person I am without you. Thank you so much. Keep an eye out for those bad guys, and I promise I'll always keep an eye out for your family.


Kayla, Bryan's close friend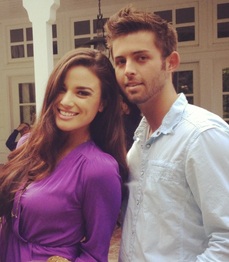 I met Bry right after being hired by his dads accounting firm. Within the first week I had heard through loose talk that he had to take the bus from Encino all the way to Culver City, which was a two hour trip. I immediately felt bad and offered to take him to the Westside every day since I lived in Santa Monica. I slowly got to know him during our 20 min car rides… It was cute to feel how shy and intimidated he felt at first... But soon enough we were friends… we always had each other's backs at work and out of work, he would listen to my ridiculous stories about guys I would date …80% of the time he would give me advice and the other 20% he would make fun of me. He could sense when I wasn't okay and I would randomly find sticky notes in my wallet that he would slip in… all with a simple message "I LOVE YOU – B"… And just like that, I would smile and be okay. I loved it. I loved him.

Till his death, I never understood what addiction was… I had a very challenging time understanding what it meant and what it meant to him. Despite of my ignorance, I knew one thing; how beautiful his soul was. Bry is one of the most sensitive people I've ever met, he had the biggest heart and was always willing to simply be there… for anything… without any expectations. Bry welcomed me into his family knowing that I didn't have my own… soon enough I started to spend holidays with him. I felt loved.

My biggest regret and learning experience through the loss of my buddy was simply to let go of the fear. I knew how fragile he was and bc of it, I always kept him at a distance. I was so afraid of ever being responsible for hurting him and therefore putting him in a situation where his sobriety would be jeopardized. I was wrong. I couldn't see past my fear and my own issues with depression to see that all he wanted and needed was to be loved. All he EVER asked for was for me to be there. I know what it's like to be incredibly depressed and lonely… and yet I failed him.

Last time I saw him was Christmas… we sat together on the dinner time and I held his hand and arm through the majority of the time while I would steal his food bc I was too lazy to go get seconds, or make him finish my cupcake bc I wanted to try a different dessert. We ended that night at his house watching a movie right after folding his laundry from the whole month and talking about our individual relationships. The next day, our friends Shane and Sergio whom we had sent a picture to, texted me saying "you should date Bry, you can save him and change his life"…I responded by saying that I would, but not now… I wanted him to gain strength on his own before opening my heart to him. I was wrong. I know now I had enough strength and love for the both of us.

That's how we ended our story… I walked out of his place wearing a onesie looking back at him as he stood by his door and said jokingly "stop being an idiot, I love you". I NEVER EVER failed to say those three words to him. Just wasn't enough. See you in heaven buddy.




---