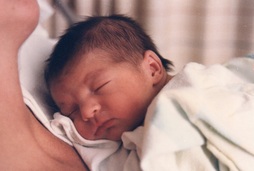 This page is dedicated to Bryan. We want to share his life with you through pictures. It is important to see that he had a relatively normal life with family and friends. He was smart and had plans for a great future. What happened? That is a question that has many answers that none of us know for sure are accurate. There are many types of addiction: prescription drugs, alcohol, cigarettes, work, play, computers, gaming, illegal drugs, etc., etc. Not all end a life, but all affect one's life and their family and friends.

We will be adding pictures regularly so please visit our site and share our voice with others. That is how Bryan's life will make a bigger difference than he could have ever imagined.

Picture Addition in Progress...... Just added pics of Bryan and Mom's family. Come back for more of Bryan and his dad's family soon.

---